Statue of Unity and Orsang Camp Resort 
Program Duration: 3 Nights 4 Days
Travel Description: AC Bus Rajkot-Orsang-SOU-Rajkot
Accommodation: AC Dorms
Meal Plan: All Veg meals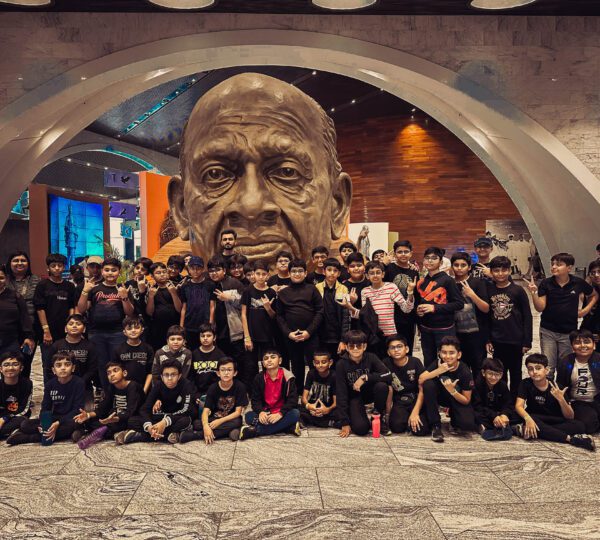 Advance Facilities
Witness the awe-inspiring grandeur of the Statue of Unity!
Located in the western Indian state of Gujarat, the Statue of Unity stands tall as a tribute to the visionary statesman and India's first Deputy Prime Minister, Sardar Vallabhbhai Patel. This iconic statue is a symbol of unity, strength, and the indomitable spirit of India.
Challenge
Rising an impressive 182 meters (597 feet) above the Sardar Sarovar Dam, the Statue of Unity is the tallest statue in the world, offering a breathtaking sight that leaves visitors in awe.
The statue not only commemorates Sardar Patel's invaluable contributions to the nation but also serves as a beacon of inspiration for all. The Statue of Unity is not just an architectural marvel but also a hub of activities and attractions. Explore the expansive landscaped gardens surrounding the statue, dotted with fountains, walking trails, and vibrant flower beds.
Engage in outdoor activities like cycling, boating, or simply unwind in the peaceful ambiance of the surroundings. A visit to the Statue of Unity is an opportunity to pay homage to a visionary leader, soak in the incredible engineering feat, and be inspired by the values it represents. It stands as a testament to the unity and diversity of India, leaving visitors with a sense of pride and admiration.
Orsang Activities: 
Zip line, Eco go karting,  Kayaking (depending on the water levels), swimming pool, trekking, adventure wall, artificial waterfall, orchid plantation visit, village walk, butterfly garden visit and more than 20 High rope adventure activities.